System Requirements
In order for Schdule NurseⅢ to run properly it must be installed on a system which meets or exceeds the following requirements.
Windows: Microsoft Windows 10 64-bit
Internet connection: Required for online tutorials/manuals
Processor: Intel Core i3, Core i5, Core i7 or AMD equivalent.
Disk: At least 4 GB free hard disk space for installation.
RAM: 4GB (8GB recommended)
Install
Latest:
Feb.02.2021 schedule_nurse3_134A
How to install
1. Click on the link above.
2. Click on Yes in the case of a dialog below,

2.1 Select the checkbox, and click on Open in the case of a dialog below,

3. Then Click on Install.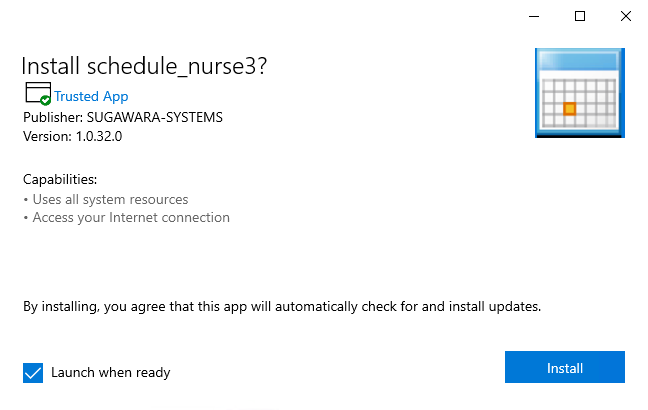 4. Finally, Schedule NurseⅢ should launch as below.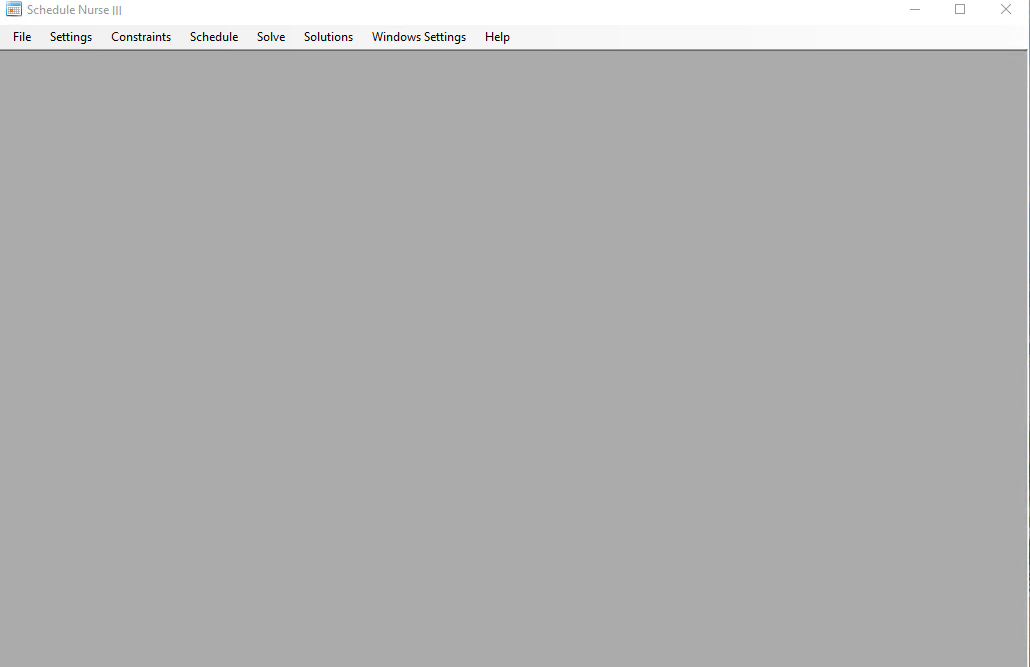 Release Histories
| Release Date | Version | Description |
| --- | --- | --- |
| Feb.02.2021 | 134A | Improved Algorithm4 |
| Jan.17.2021 | 133D | Fixed National Holiday Calendar |
| Jan.17.2021 | 133B | Fixed Japanese Holiday Calendar |
| Dec.09.2020 | 132D | Fixed install problem. |
| Dec.07.2020 | 132B | Fixed Rep2..Reg13 in DayAggregates. |
| Dec.04.2020 | 131F | Fixed 131E problem on AL4. |
| Dec.03.2020 | 131E | Fixed download link. |
| Dec.01.2020 | 131D | Remove Japanese in installation. |
| Nov.25.2020 | 131C | Addressed to Github files larger than 1MB. |
| Nov.24.2020 | 131A | Initial Engilish Version |