This project is an example project for typical 2 Shifts Pattern in Japan.
Specifications
| Shift | Hours |
| --- | --- |
| Day Shift | 8:00- 17:00 |
| Night Shift | 16:30- 9:00 |
18 staff
Two night shift staff every day
RN is greater or equal to one on Night Shift
At least 10 staff on weekday day shifts
5 staff on day shift on weekends and holidays
Night shift frequency will be equalized as much as possible
Moderate intervals between night shifts to prevent overconcentration of night shifts
Six consecutive days of work is prohibited
At least 1 consecutive Saturday and Sunday off
One day off after night shift
9 Day-Offs per month
Implementation
Shifts
The night shift is divided into night shift 1 and night shift 2.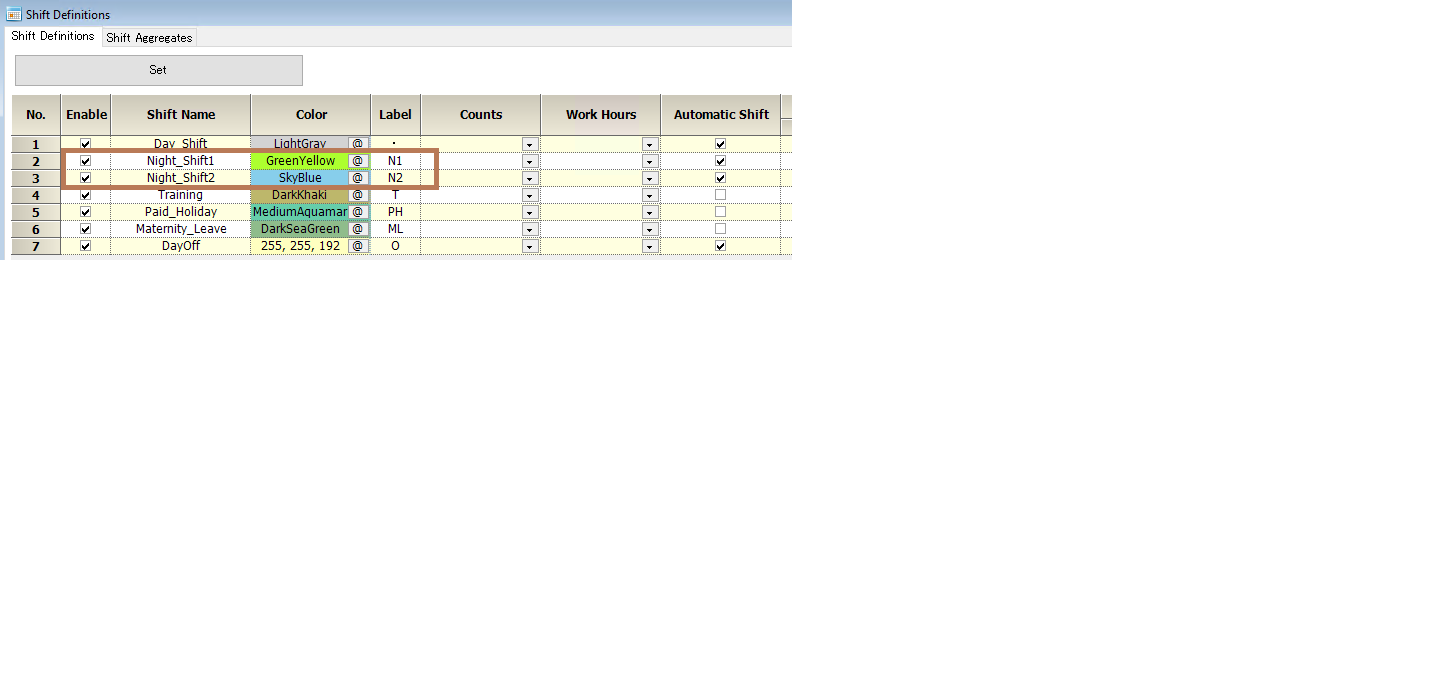 Cover Costraints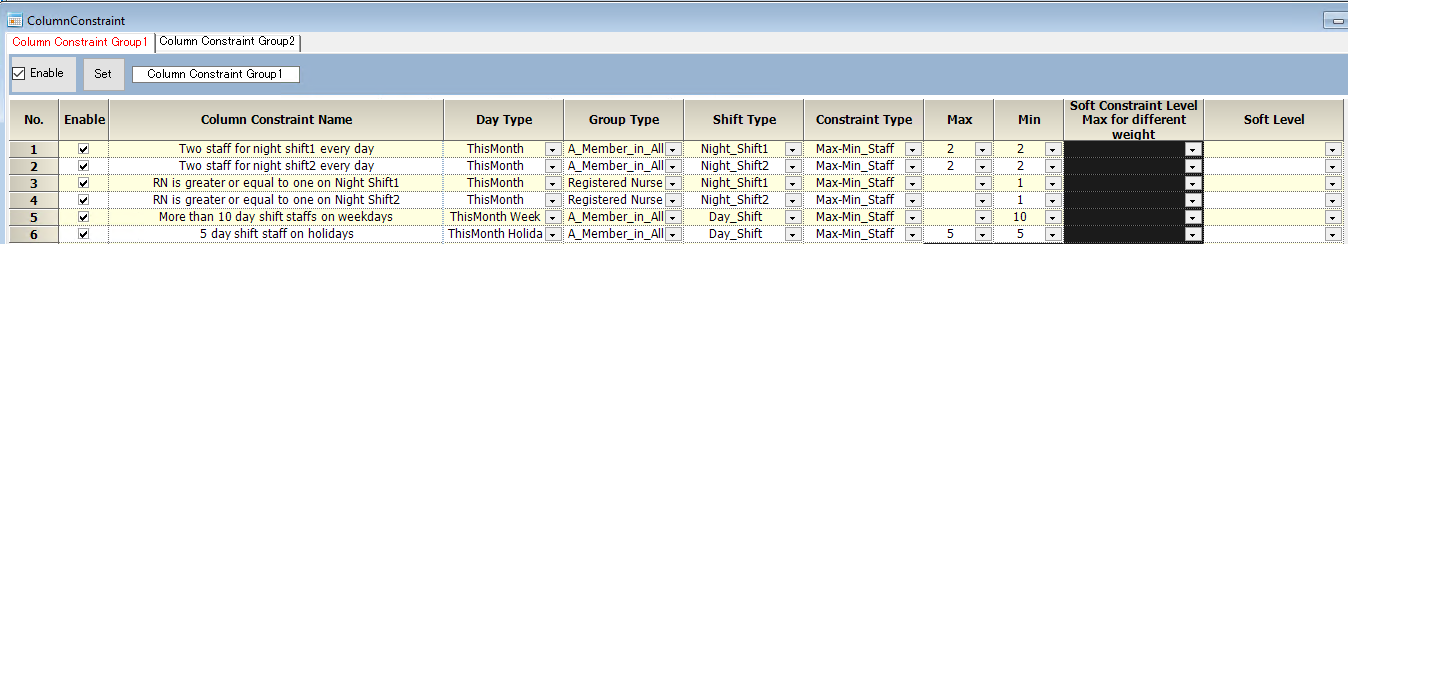 Staff Property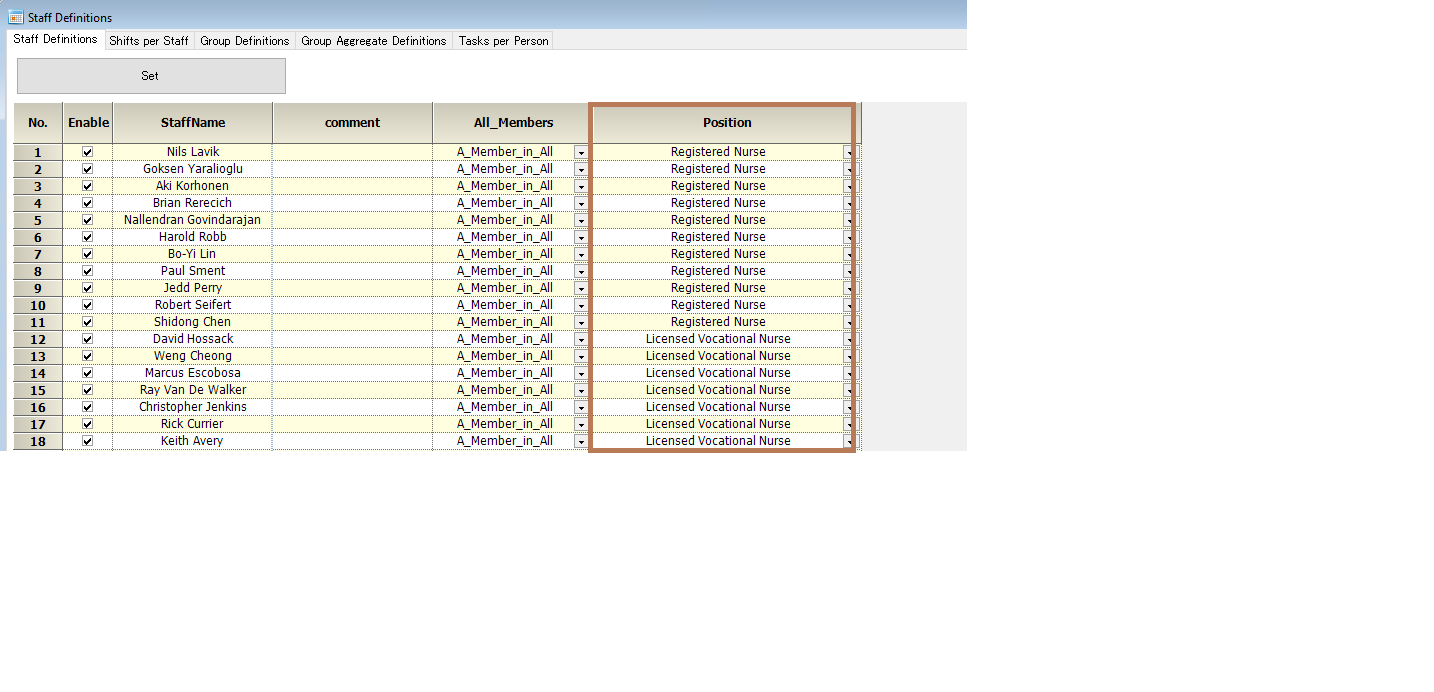 Group Set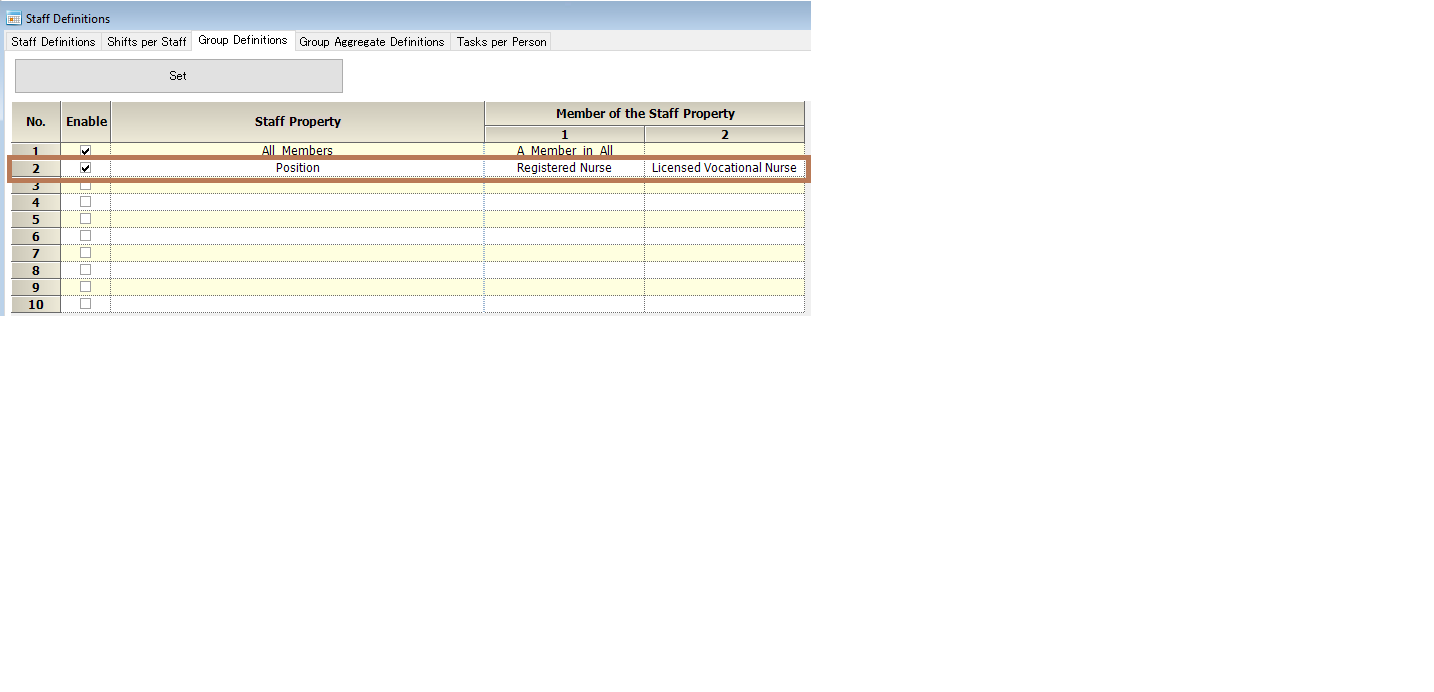 Row Constraints
Basic 2-Shift Pattern
The night shift is divided into night shift 1 and night shift 2. Since night shifts work across days, night shift 1 is a virtual shift, with night shift 1 representing the first day of night work and night shift 2 representing the next day's work. Therefore, night shift 1 and night shift 2 always work in pairs, and the pattern must be written so that night shift 1 is followed by night shift 2, and night shift 2 is followed by a day-off.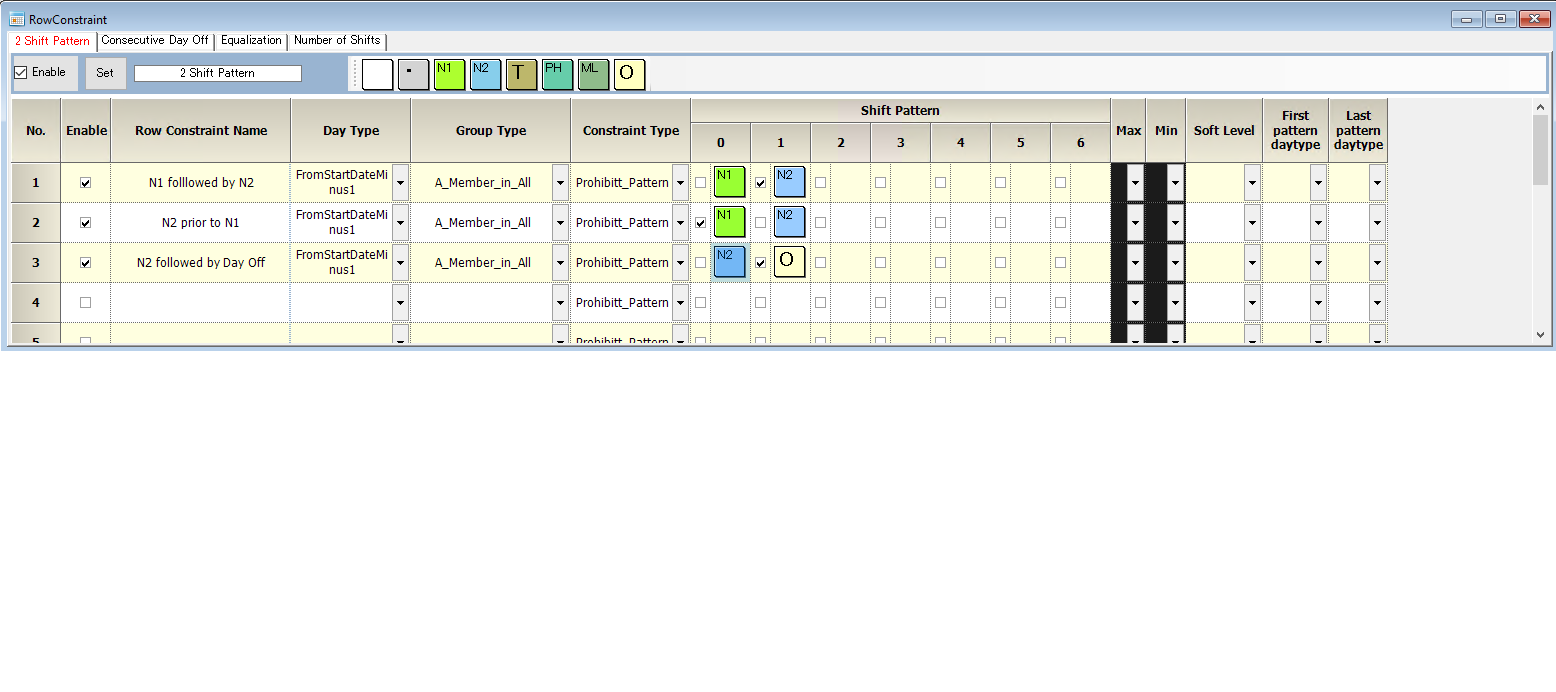 Equalized Constraints
The first constraint is the maximum consecutive pattern as usual. Excessive consecutive shifts may occur not this month but the next month if we do not implement the second constraint.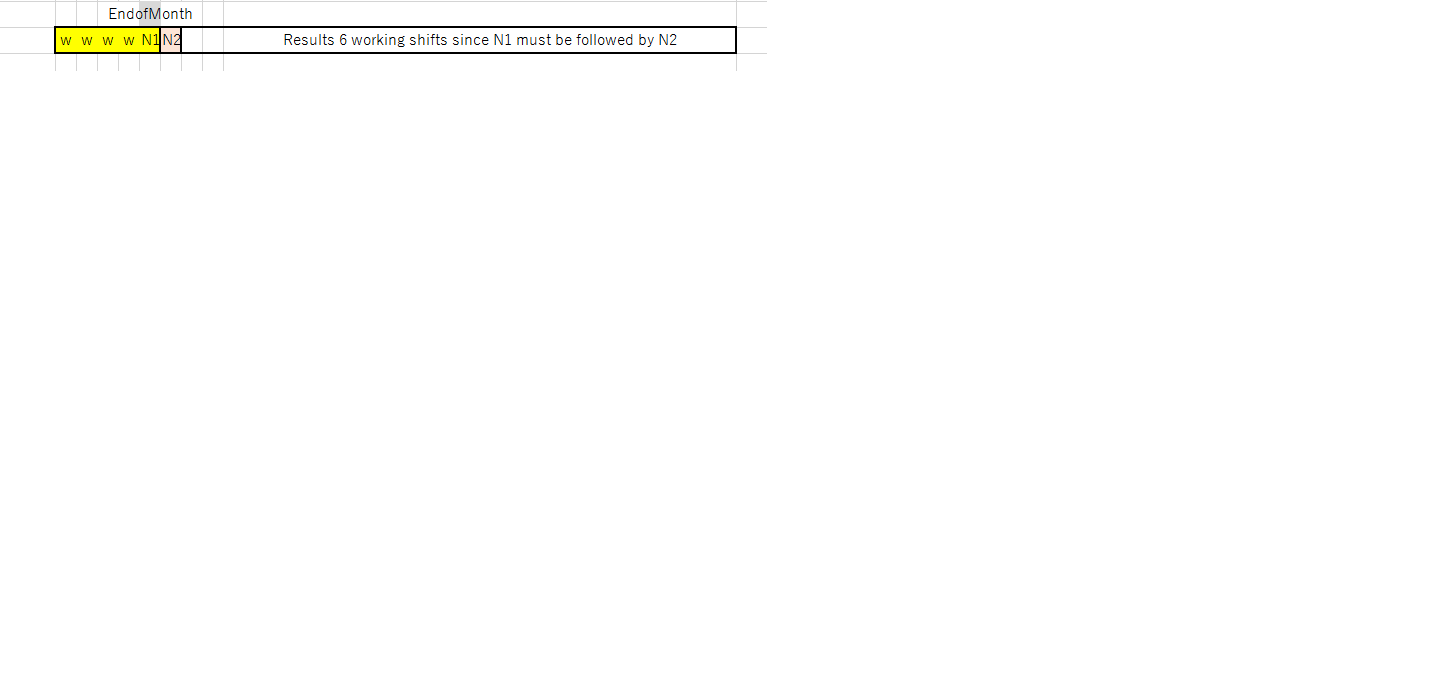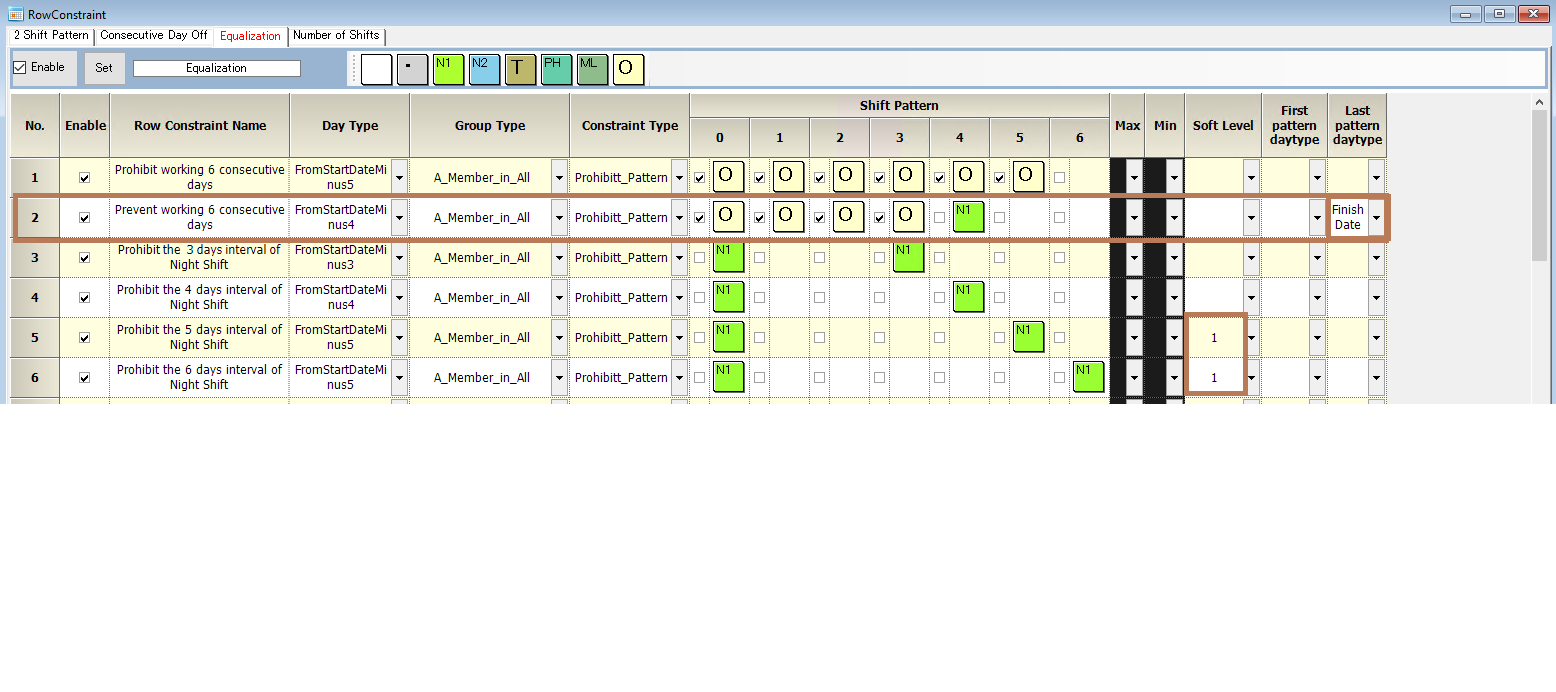 The third through sixth constraints above are intended to moderate the interval between night shifts. The longer the interval between night shifts, the more restrictive the constraint becomes. Therefore, the fifth through sixth constraints are soft constraints.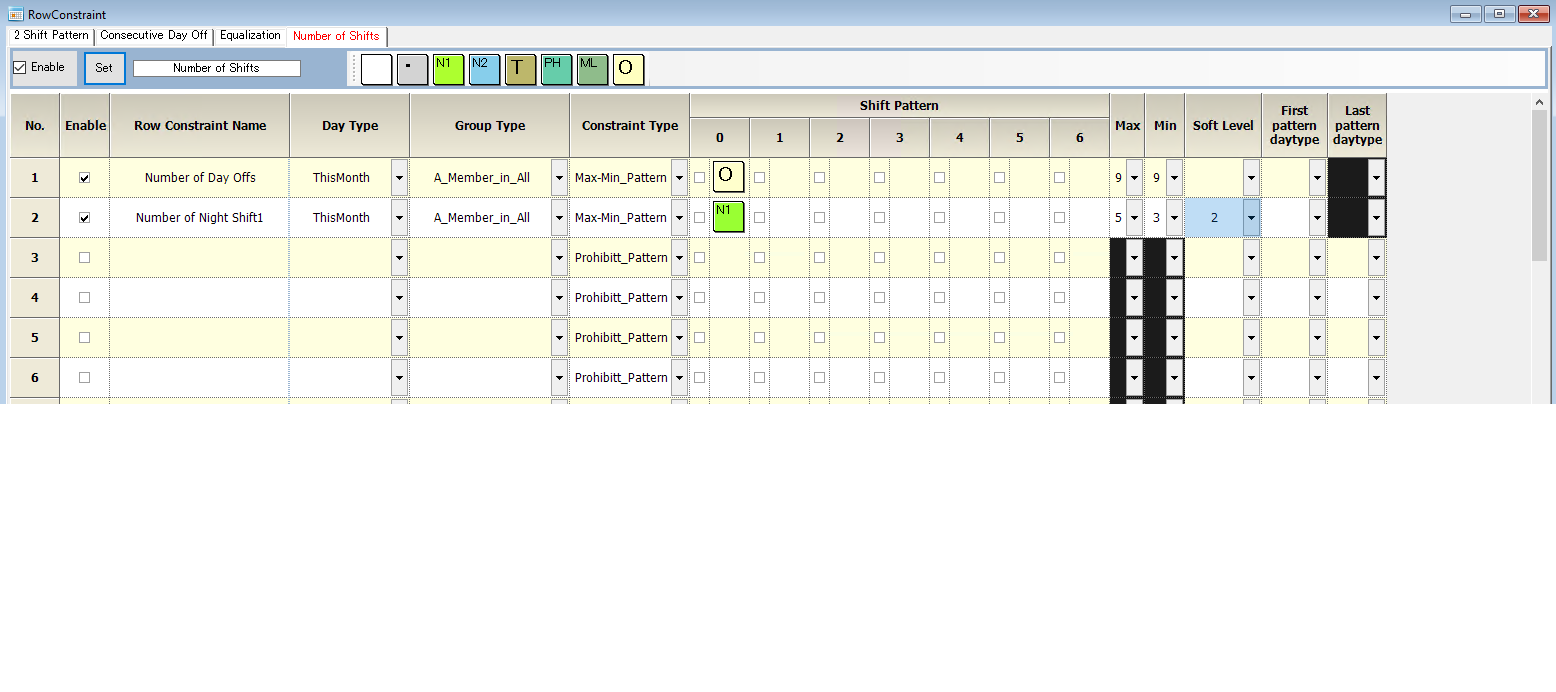 Solve it!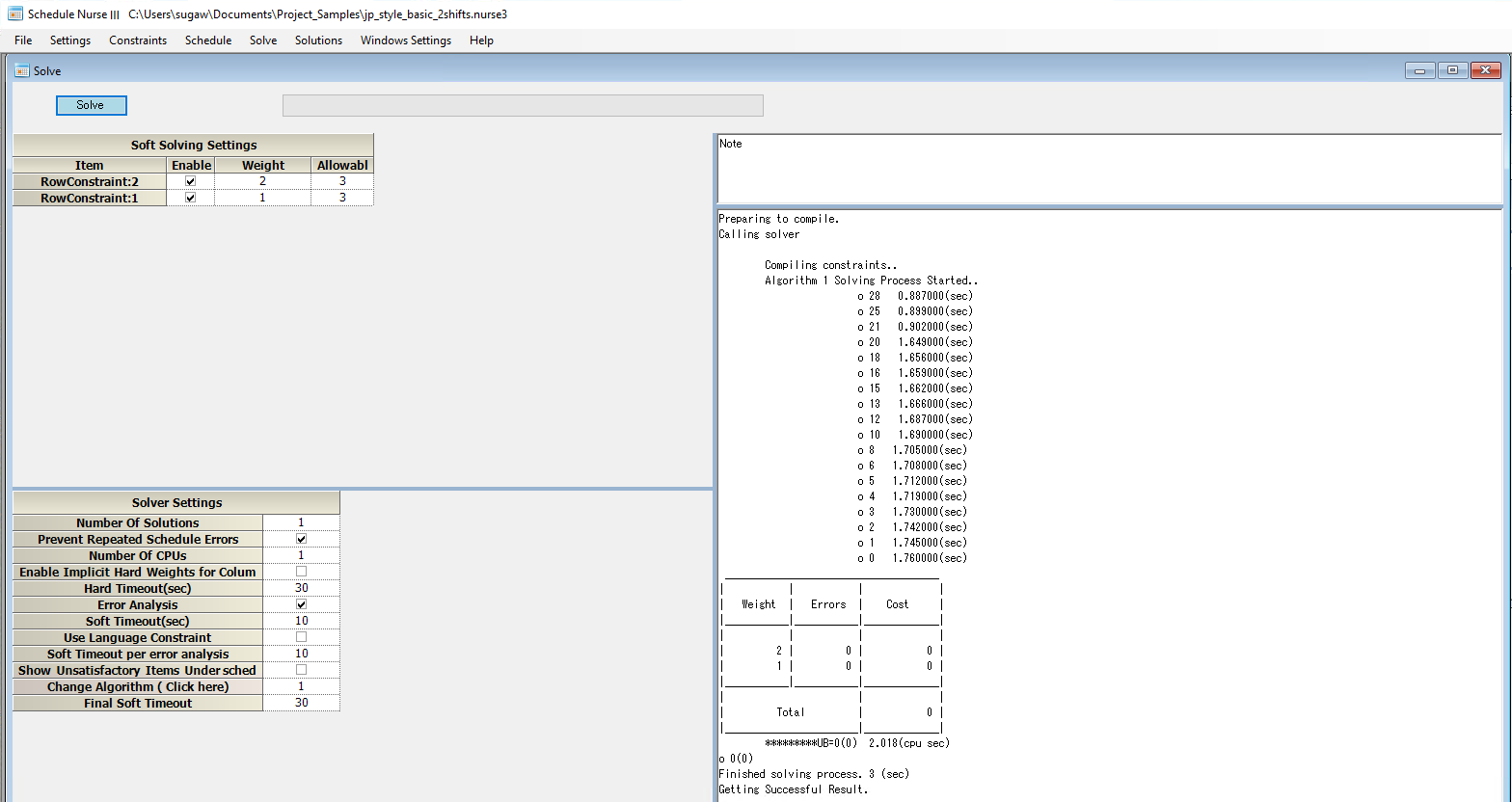 Solution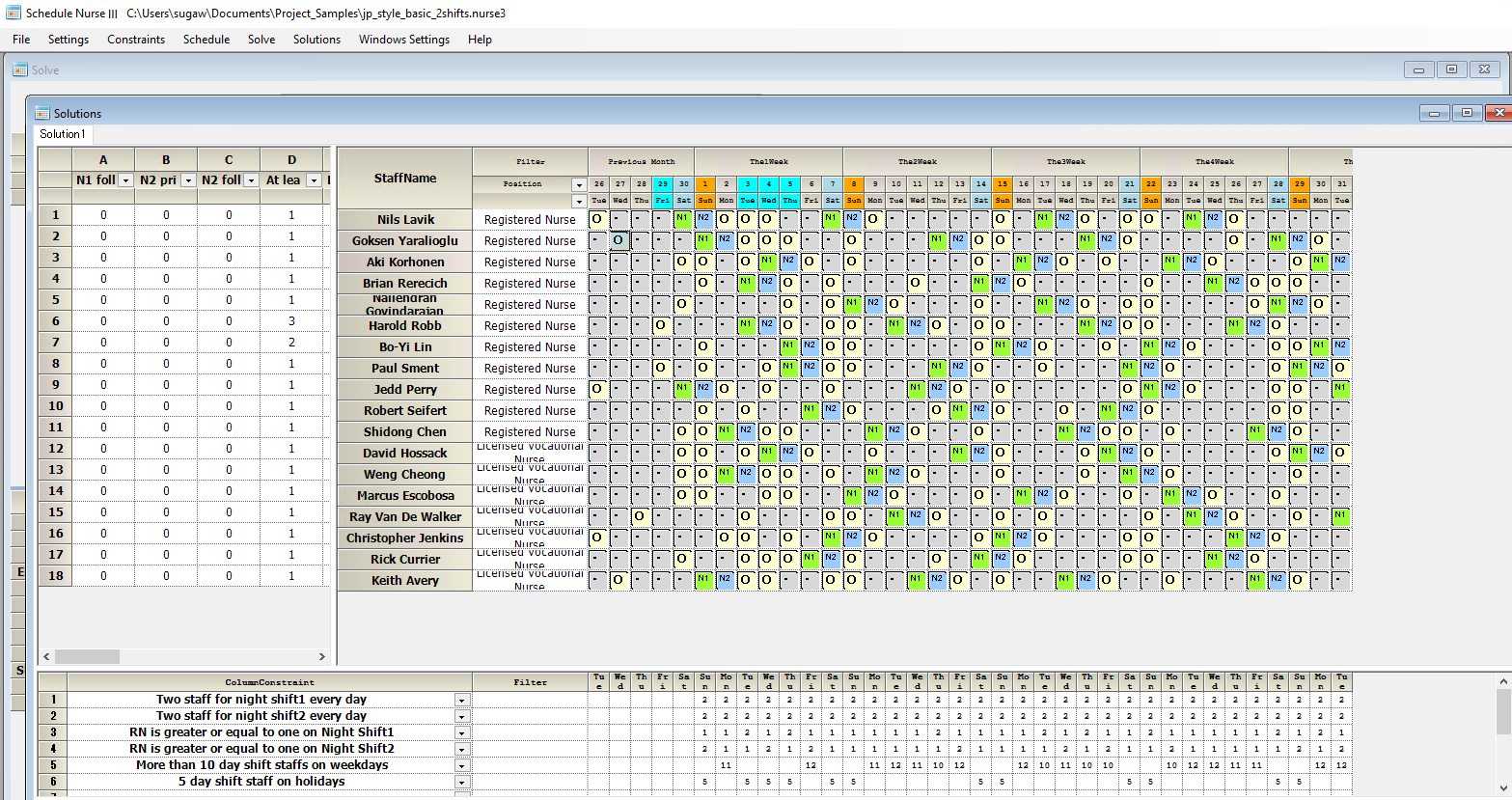 Project File
File → Open Project File from Github